Publish/Video/Vimeo
How to publish on Vimeo
Vimeo allows users to select a CC license during the file upload process.
1. Upload your video and click 'License' in the left-hand column. Choose the CC license for your video and click 'Save Changes':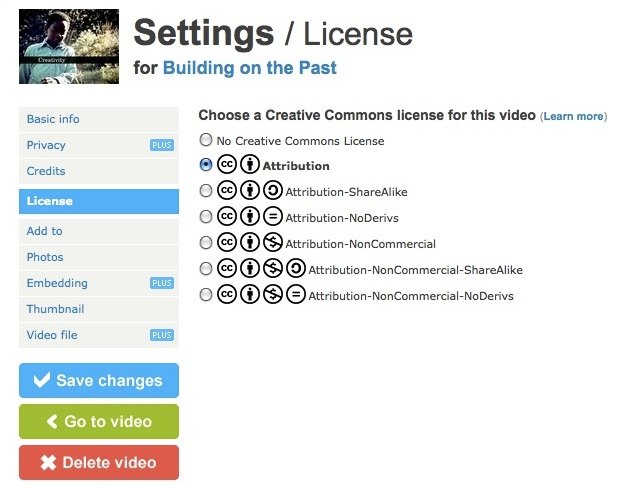 2. You may also want to note the license in 'Basic info':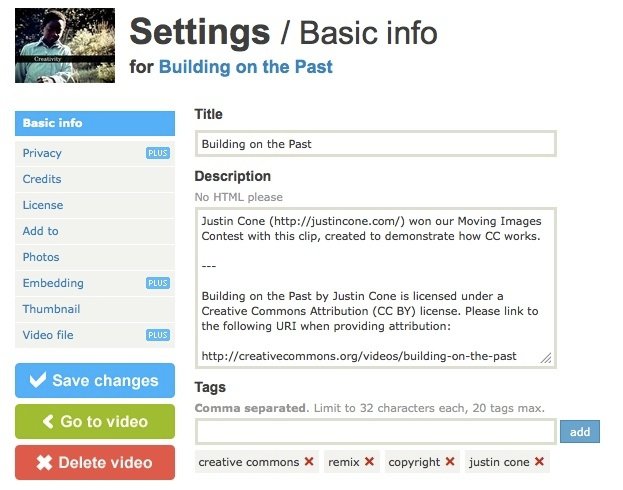 3. The license selection will be displayed on the video page in the lower right-hand corner.