Marking Image
For images, a CC marker — a graphic or line of text stating the license — should be displayed on or near the image. Markers should ideally include the CC icons and full URL to the license. For plain text captions, the CC icons may be replaced with the name of the license (e.g. Creative Commons Attribution) or the abbreviation (e.g. CC BY). In both cases the full URL to the license should be included. A copyright notice stating the author(s), date, and copyright should also be included.
Create
How to create your own image marker
Get a license from http://creativecommons.org/license
Use the normal CC license button icons: http://creativecommons.org/presskit
Include the full URI to the license
Include a copyright statement with the date and author(s).

May be followed by "Some Rights Reserved"
Examples:

© 2007, Name
© 2007, Name. Some Rights Reserved.

Optional : Match the color to the color of the human deed. color palette
Check out user submitted markers for examples & to contribute your own marker.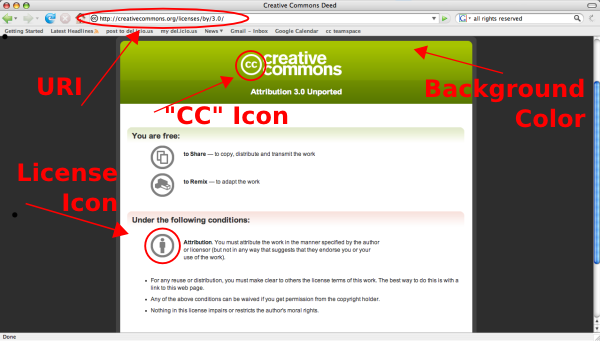 Download
Examples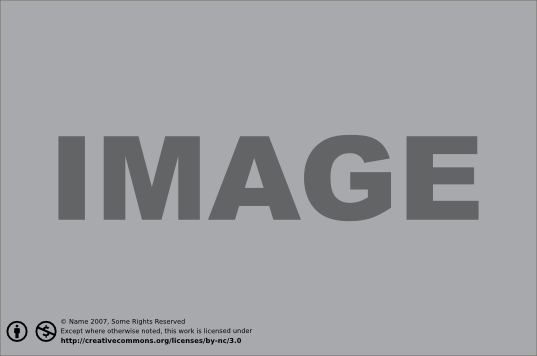 Mark directly on image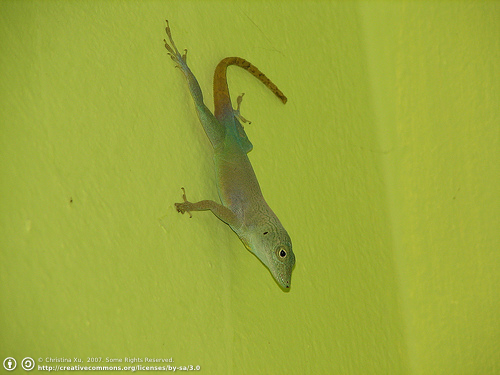 source: Christina Xu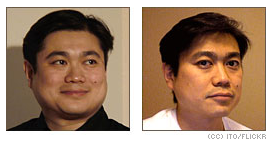 source: CalorieLab.com
Internal (Technical)
It is possible to embed licensing metadata into certain kinds of image file. Creative Commons recommends the use of embedded XMP for this purpose.