Discovery Tools
Add support for Creative Commons licensing to content discovery applications such iRate which help you find interesting media based upon your favorite playlists, friends choices, and what is popular.
Implementations
Please add your implementation here :)
Examples
Please add your example, screenshot, mockup, etc here :)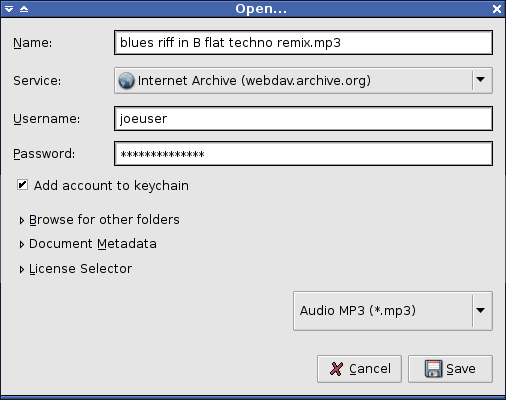 Open Dialog: This is an example Open (find) dialog that could use one's local hard drive or a service (on-line, etc).
Save Dialog + Metadata: This shows metadata save dialogs. How could one use these fields to help find content?
Save Dialog + Licensing: This shows licensing dialogs for saving content. How could this be used to help find content on a desktop, web, etc?
TODO
Please add your TODO here :)