Delhi Salon
Salon in Delhi, India
2010/02/28
Delhi's First Creative Commons Salon: Sunday, February 28, 2010
Schedule
1.30 PM : Organiser's Note + Introduction + Open House
Simply saying hello and ensuring everyone is on the same page; thanking the sponsors.
2.00 PM : Playback of Wireside Chat with Lawrence Lessig
Playback of 45 minutes chat given by Mr. Lessig on February 25th 2010 with an additional 30 minutes of Q&A session. Lawrence, in the chat, has addressed many issues including copyright in a digital age, and the role (and importance) of a doctrine like "fair use." Fair use allows limited use of copyrighted material without requiring permission from the rights holders, and is essential for commentary, criticism, news reporting, remix, research, teaching and scholarship with video.

3.30 PM : Open Educational Resources by Dr.Savithri Singh
A talk about Open Educational Resources and WikiEducator. Open Educational Resources include anything uses in the educational context including learning designs, software, open standards & specs, design patterns, and content including Open CourseWare. Dr. Singh will talk about what are OERs and how to build one, why are they relevant, and why they are critical to Open Education.
4.15 PM : Evolution of Creative Commons: FDL, OPL, CC and Practical Issues in India around CC by Niyam Bhushan
Niyam will lead a small talk around the evolution of Creative Commons and scenario in India around Creative Commons, especially the Indian Culture.
5.00 PM : Let's CC: Contribute Creatives under Creative Commons
With Niyam leading the front by doing a small music launch under Creative Commons, this is the session where participants will release various creatives under Creative Commons (voluntarily).
5.30 PM : Roadmap for future CC Salons Delhi
A participant-driven discussion to shape the future of this community initiative. The event is only laying the foundation of an active community in Delhi NCR.
6.00 PM : Open House + Networking Sessions
Tea, Snacks and Gup Shup
6.30 PM : Concluding Note
Format
Presentations, Panel, Q&A dispersed throughout and after
Sessions will be added, as per their confirmations with the speakers
RSVP
Promote On
Hash Tag
Please use the hashtag #ccsdel when talking about the event on social media.
Sponsors/Supporters
Event Host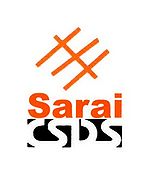 Sarai-CSDS
29 Rajpur Road, Civil Lines, Delhi - 110054, India
We would like to thank Sarai for extending their support in organizing this event.