Case Studies/Foncept
Foncept is a Hong Kong-based design-sharing community website.
We want to encourage designers to share their designs and we believe one way to help with that is to provide an alternative licensing model. — Ben Cheng, Foncept
Overview
Foncept is a Hong Kong-based design sharing community site. Foncept organises fortnightly T-shirt design contests; users are able to vote for their favourite designs on the Foncept website. Designs which are well-received by the public will be selected and printed as T-shirts for sale, with the winning designers receiving a reward and revenue for every T-shirt sold. Foncept's objective is to help local designers to share and publish their designs, and also to increase consumer awareness and understanding of what the artists wish to express in their designs.
License Usage
Creative Commons licenses adopted include Attribution-Non-Commercial 3.0 HK, Attribution-Non-Commercial-Share-Alike 3.0 HK, and Attribution-Non-Commercial-No-Derivatives 3.0 HK.
Designers are free to select Creative Commons licenses when submitting their designs.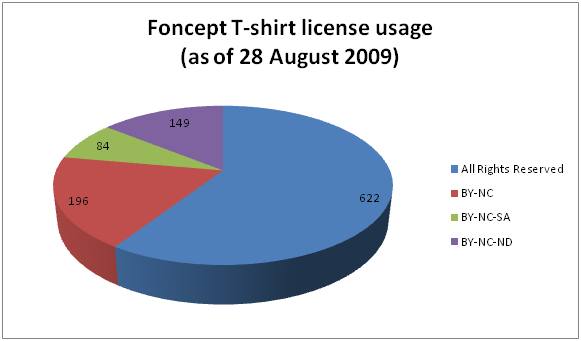 Motivations
The team behind Foncept is mostly made up of software developers, who are familiar with free and open-source licensing in the software development context. Foncept first found out about Creative Commons when looking for a similarly free licensing system in the area of creative works.
Foncept sought to encourage designers to share their designs by providing an alternative licensing model, in the hope that it would encourage designers to remix and reuse elements in their designs to create and innovate collaboratively. In discussions of Creative Commons licensing with designers, Foncept found that designers were more willing to make their designs public if they could restrict reuse to non-commercial usage. Foncept therefore made non-commercial CC licenses available to designers on its website.
Foncept initially received a large number of inquiries about why CC licensing was available and what CC licenses meant. However, the availability of CC licensing was praised by local designers, who appreciated the availability of a local platform which respected copyright while also providing a certain level of creative freedom.
Media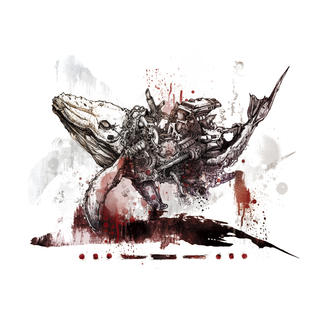 昭弋 Joey, "Whale SOS" (BY-NC)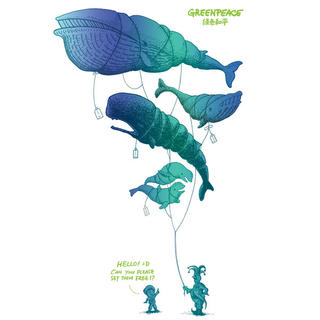 Kanzaki, "Set Them Free" (BY-NC-ND)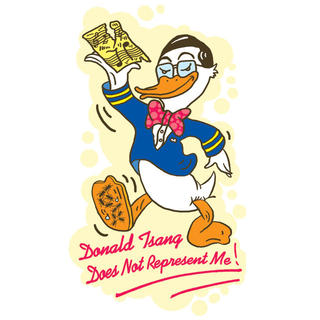 Nason, "Donald Tsang Does Not Represent Me" (BY-NC-ND)