San Francisco Salon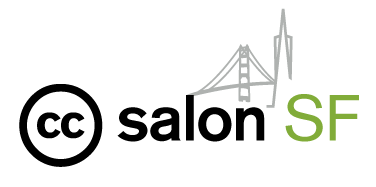 The Creative Commons has been well-articulated online, but what does it look like in the physical world? Join creative professionals from SFMOMA, the Oakland Museum, and beyond for an interactive salon on the growth of user participation and sharing in museums and cultural institutions. This event will include a workshop component where you can experiment with redesigning an art exhibition for more social, collaborative engagement.
Speakers for the evening include Jake Barton, founder of Local Projects, a media design firm for physical space whose projects include the 9/11 Memorial Museum, the Official NYC Information Center and StoryCorps; Anne Bast, Intellectual Property Associate for San Francisco Museum of Modern Art; Kathleen Mclean, who has worked since 2006 on the redesign and installation of the Oakland Museum of California's Gallery of California History; and Nina Simon, author of The Participatory Museum,
7-7:15 - drinks and mingling
7:15 - intro from Allison Domicone (Creative Commons) and Nina Simon.
7:20-7:45 - brief presentations from each panelist on how they are working to promote a physical "creative commons" through their projects.
7:45-8:15 - open discussion among panelists and with audience
8:15-8:45 - activity facilitated by Nina Simon: small groups exploring the GAFFTA exhibition and coming up with ways to encourage more sharing and participation around the content on display
8:45-9 - grab another drink, meet some new friends!

Hope to see you there!
Date & Time
Monday, September 20, 2010
7:00-9:00 PM
$5-10 suggested donation (no one turned away)
Beverages provided
Street parking available
Gray Area Foundation for the Arts
55 Taylor St. San Francisco, CA 94102
Google Map/Directions
http://www.gaffta.org/
Salon in San Francisco, CA, USA
2010/09/20