Global Summit 2013
Come and join Creative Commons in Buenos Aires, for our Global Summit 2013!
Date: 21-24 August, 2013
Overview
The global community of Creative Commons will meet this year in Buenos Aires, at the San Martín Cultural Center, for three days, from 21 to 24 August. It is the first time the conference will be held in a Spanish-speaking country, and the second time to develop in Latin America.
The event will bring together the network of Creative Commons affiliates worldwide, the CC board and its staff, and many others interested in the present and the future of the commons. The meeting will discuss strategies to strengthen the network of collaborators of Creative Commons and their community; look for projects and initiatives to strengthen us as a network, and also know the local and regional projects that use Creative Commons licenses as part of their daily practice.
To set the program this year, we decided to make an open call for talks, meetings, workshops and panels. More information coming soon. This year we are planning to have sessions about key adoption areas, open government, collective societies & CC, open business, open science, free software & CC, open GLAM, OER, free culture, license development and further more. With the open call we expect that everyone contributes to it, thus, the strength of the program does not depend only on the local team, but what we can all contribute to its construction as a network. All lectures will in turn be open to the local community, to learn about their interests, concerns and perspectives for future work.
We hope to see all members of the network of Creative Commons, board members and other key people for the building of the commons in Latin America.
http://farm3.staticflickr.com/2664/3979308854_05080583b7_z.jpg
View of Buenos Aires from Palacio Barolo, at night by Beatrice Murch, CC BY
Venue
The Global Summit will take place at the Cultural Center General San Martin, located on Sarmiento 1551, between Paraná and Montevideo streets, in the City of Buenos Aires. The Center is located in the heart of the city and it is a walking distance from the hotel.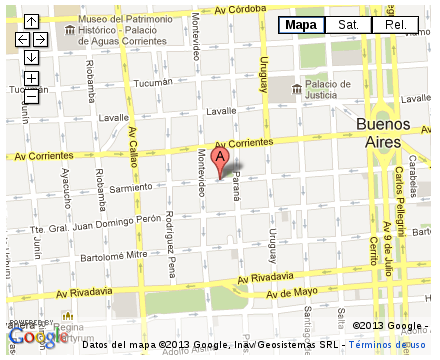 Summit program
More information coming soon.
More information coming soon.
Media
More information coming soon.
Event coverage
More information coming soon.
News
More information coming soon.
Partners
More information coming soon.
Sponsors