Please note: An account is needed only to edit the CC Wiki. If you need an account, please email info at creativecommons org and we'll make you an account.
Blip CCPlus Integration
From CC Wiki
NOTE: This page contains mockups not endorsed by the companies represented or any other companies here and are just proof-of-concepts. Please respect trademarks associated with the mockups on this page.
Account default licensing options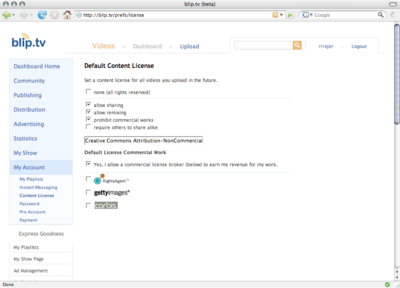 Editing video details and licensing
Uploaded licensed video