User submitted bumpers
How to Submit a Bumper
It is easy to submit your bumper! Simply Login (or Create an Account) then click on the "file" link at the top of the page. Follow the directions on that page to insert your uploaded file into a wiki page.
User Submitted Bumpers
Video templates from Jordan Nash
A general use template, to be shown at the beginning or end of a video (the copyright statement at the bottom would be filled in by the content author):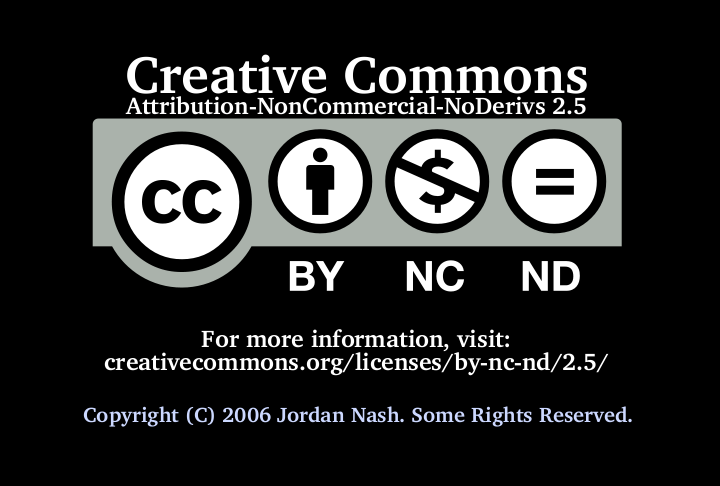 For works long enough to justify a credits reel, more detailed information would be appended to the credits. This information would include the deed terms as spelled out on the CC web page: http://creativecommons.org/licenses/by-nc-nd/2.5/. Detailed contact information would also be included for the author, so that a person who wished to negotiate for a more liberal use could do so.
Slightly animated earlier version of above, to showcase various background options -- File:By-nc-sa-2.5-notice.m4v
SuperHappyVlogHouse
A crew of Videobloggers created CC bumpers to add to your videos at SuperHappyVlogHouse in San Francisco. Please feel free to use these on the end of your videos!
Ryanne Hodson's
http://ryanne.blip.tv/uploadedFiles/Ryanne-CCTrailer1CCBYNC548-993.jpg Creative Commons Attribution-NonCommercial-Michael Verdi
http://ryanne.blip.tv/uploadedFiles/Ryanne-CCTrailer2CCBY885-811.jpg Creative Commons Attribution-Jen Gouvea
http://blip.tv/uploadedFiles/Ryanne-CCTrailer3BYND535-361.jpg Creative Commons Attribution-NoDerivs-Jay Dedman
http://blip.tv/uploadedFiles/Ryanne-CCTrailer4BYSA526-237.jpg Creative Commons Attribution-ShareAlike-Irina Slutsky
Michael Verdi's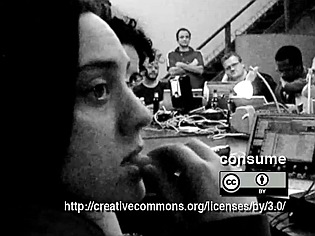 Creative Commons Attribution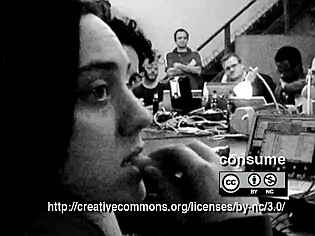 Creative Commons Attribution-NonCommercial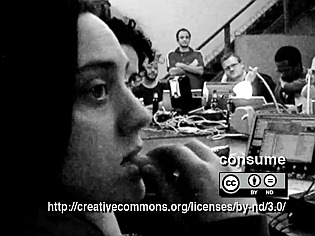 Creative Commons Attribution-NoDerivs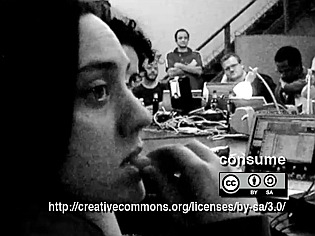 Creative Commons Attribution-Share Alike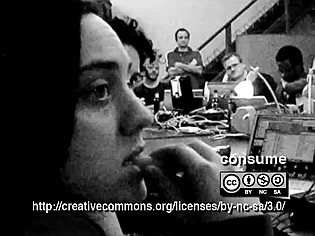 Creative Commons Attribution-NonCommercial-Share Alike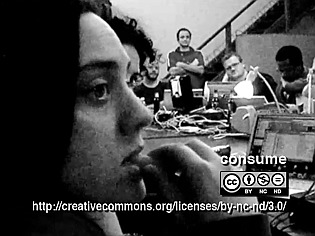 Creative Commons Attribution-NonCommercial-NoDerivs
Jackson West's
http://jacksonwest.blip.tv/uploadedFiles/Jacksonwest-CreativeCommonsBumper43BY668.jpg Creative Commons Attribution 4:3
http://jacksonwest.blip.tv/uploadedFiles/Jacksonwest-CreativeCommonsBumper720pBY971-553.jpg Creative Commons Attribution 16:9
http://jacksonwest.blip.tv/uploadedFiles/Jacksonwest-CreativeCommonsBumper43BYSA179.jpg Creative Commons Attribution-Share Alike
http://jacksonwest.blip.tv/uploadedFiles/Jacksonwest-CreativeCommonsBumper43BYND302.jpg Creative Commons Attribution-NoDerivs
http://jacksonwest.blip.tv/uploadedFiles/Jacksonwest-CreativeCommonsBumper43BYNC554.jpg Creative Commons Attribution-NonCommercial
http://jacksonwest.blip.tv/uploadedFiles/Jacksonwest-CreativeCommonsBumper43BYNCND357.jpg Creative Commons Attribution-NonCommercial-NoDerivs
http://jacksonwest.blip.tv/uploadedFiles/Jacksonwest-CreativeCommonsBumper43BYNCSA179.jpg Creative Commons Attribution-NonCommercial-Share Alike
Enric Teller's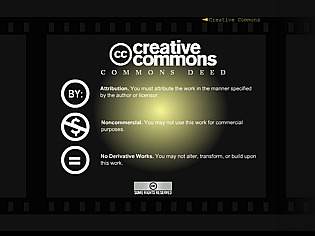 Creative Commons Attribution-NonCommercial-NoDerivs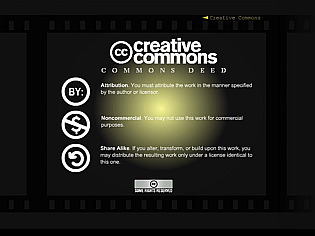 Creative Commons Attribution-NonCommercial-Share Alike