Difference between revisions of "San Francisco Salon"
Line 2:
Line 2:
 
 
 
 
−

'''Creative Commons Salon Mountain View: What Does it Mean to Be Open in a Data-Driven World?'''

+

'''Creative Commons Salon: Open '''

 
 
−

Watch the video from this event on [http://blip.tv/file/4707025 Blip.tv].

+

event [http://./]

 
 
−

Our next salon will be held at LinkedIn Headquarters in Mountain View and will feature speakers from LinkedIn, 3taps, and Internet Archive to discuss the increasingly important topic of data as it relates to sharing, privacy, and innovation in the 21st century. Our speakers will each spend a few minutes sharing their personal work and experience with online data, and we will then transition into a panel discussion moderated by Tim O'Reilly, founder of O'Reilly Media, to further explore the topic.

+

next at in will feature speakers from and to discuss the topic of as it relates to , , and in . speakers will each a sharing their personal work and experience with will a discussion the . and , to .

−

 

 
−

CC Salons are informal events that bring people together around 21st century issues such as digital copyright, creativity, and sharing online. We typically have an audience of 30-50 professionals from many different disciplines, and the theme varies from education to science to media, and more.

 
 
 
 

Our speakers for the evening include:

 

Our speakers for the evening include:

 
 
−

'''Peter Brantley''' is the Director of the BookServer Project at the Internet Archive, a San Francisco-based not for profit library. He writes widely on the transformations in libraries and publishing, and most recently hosted the Books in Browsers conference in San Francisco. Peter has significant experience with academic research libraries and digital library development programs, and was previously the Executive Director of the Digital Library Federation. He is also the co-founder of the Open Book Alliance.

+

''''''Director of the at the of . He is of Open , . a , and the of and . , , . , and .

−

 

 
−

'''Karen Gifford''' leads the business development efforts at [http://3taps.com/ 3taps], a platform for exchanges of all kinds. 3taps searches in real time for postings – transaction-specific information about items offered for exchange, such as a job offer or a watch for sale – across a universe that includes the Internet and Twitter. Prior to joining 3taps, Karen worked as a Senior Director at Promontory Financial Group and as Counsel and Officer at the Federal Reserve Bank of New York.  

 
−

 

 
−

'''DJ Patil''', Chief Scientist and leader for Analytics and Data Teams at the LinkedIn Corporation. He is responsible for all analytics projects including reporting, web analytics, as well as products on the site that leverage LinkedIn's unique data set. Some of these products include, People You May Know, Who's Viewed My Profile, Talent Match, and the other recommendation engines.

 
 
 
−

'''Tim O'Reilly''' (moderator) is the founder and CEO of O'Reilly Media, Inc., thought by many to be the best computer book publisher in the world. Tim is a catalyst for change, identifying and evangelizing the knowledge of "alpha geeks" and technology trends before they hit the mainstream through his books, speaking engagements, and blog, the O'Reilly Radar. Known for popularizing the terms "open source" and "Web 2.0," Tim is an activist for open standards and sensible intellectual property laws. In addition to being a visionary, Tim is an entrepreneur: he created Safari Books Online, the first web-native service for online book content, and O'Reilly AlphaTech Ventures, which funds disruptors, innovators, and hackers of the status quo.

+

''''''the and . , is for , and and technology the his , , , , and . is , , and and .  

 
 
 
+
 
 
−

No RSVP necessary, but you can let us know you're coming on [http://www.facebook.com/event.php?eid=136521236409731 Facebook] or [http://upcoming.yahoo.com/event/7560667/CA/Mountain-View/Creative-Commons-Salon-What-Does-it-Mean-to-Be-Open-in-a-Data-Driven-World/LinkedIn/ Upcoming].

+

event.

 
 
 

==== Date & Time ====

 

==== Date & Time ====

 
 
−

* Tuesday, January 11, 2011

+

* , , 2011

−

* 6:00- 8:00 PM PST (presentations start at 6:30)

+

* 6:00- 8:00 PM PST (presentations start at :)

 

* Refreshments provided

 

* Refreshments provided

 

* Plenty of parking available

 

* Plenty of parking available

−

'''LinkedIn'''<br / >  

+

''''''<br / >  

−

'''2025 Stierlin Court, Unite Conference Room (2nd Floor, enter Building 2025 by the fountain in between Buildings 2025 and 2027), Mountain View, CA 94043'''<br / >

+

''', , CA '''<br / >

−

[http://maps.google.com/maps?f=q&source=s_q&hl=en&geocode=&q=2025+Stierlin+Court,+Mountain+View,+CA+94043&sll=37.419096,-122.057934&sspn=0.087527,0.17252&gl=us&ie=UTF8&hq=&hnear=2025+Stierlin+Ct,+Mountain+View,+Santa+Clara,+California+94043&z=16 Google Map/Directions]

+

[http://maps.google.com/maps?hl=en&=&q=++++,+CA+&ie=UTF8&hq=&hnear=+,++,,&z=Google Map/Directions]

 
 
 

<h2>[[/Archive|See past SF Salons]]</h2>

 

<h2>[[/Archive|See past SF Salons]]</h2>
---
Revision as of 22:01, 29 March 2011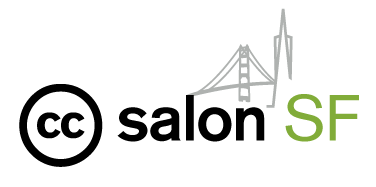 Creative Commons Salon: Open Innovation
This is a free event but RSVP is necessary. RSVP at [1] by April 21st
OCreative Commons (CC) is pleased to present with Hewlett-Packard (HP) Labs the next Creative Commons Salon: Open Innovation, at the HP campus in Palo Alto. This CC Salon will feature two speakers from HP Labs as well as author of Open Innovation and Berkeley professor Henry Chesbrough to discuss the topic of open innovation as it relates to collaboration between businesses, universities, and in research in ways that spur creativity and maximize impact. Following a networking and refreshment hour, our speakers will each give a brief presentation sharing their personal work and experience with open innovation. We will close with a period of questions and discussion from the audience. The event is free and open to the public, but due to security we are requiring that all attendees register in advance for this event.
Our speakers for the evening include:
Henry Chesbrough, Executive Director of the Center for Open Innovation at the Haas School of Business at UC Berkeley. He is known as "the father of open innovation", due to his book, Open Innovation (Harvard Business School Press, 2003). This book was named a "Best Business Book" by Strategy & Business magazine, and the best book on innovation on NPR's All Things Considered. Scientific American magazine named him one of the top 50 technology and business leaders in recognition of his research on industrial innovation. His most recent book, Open Services Innovation (Jossey Bass, 2011) analyses open innovation in services' contexts. It was favorably reviewed in The Economist, and is being translated into several languages.
Rich Friedrich, Director of the Strategy and Open Innovation Office in HP Labs. Leading a global team, Rich is responsible for the strategy and portfolio management of HP's central research organization, applying Open Innovation to amplify and accelerate research investments, and technology transfer so that the company can monetize these technologies. In his strategic role he is responsible for research investments in nano-technology, exascale computing, cyber security, information management, cloud computing, 3-D immersive interaction, sustainability, social computing and commercial digital printing. HP's Open Innovation program is recognized as the only global, open, competitive innovation program that has established deep and impactful research collaborations between industry and academia.
Jamie Erbes, Director, Services Research Lab, HP Labs. Jamie joined HP's Office of Strategy and Technology in 2008 as the Chief Technology Officer for Software & Solutions where she supported the company-wide software strategy for Business Technology Optimization (BTO), HP's IT management software, and Communications & Media Solutions, with offerings for the CME industry. In this role she helped create a forward-looking vision for cloud services and their impact on Enterprise IT management.
Special thanks to HP Labs for generously agreeing to host this event.
Date & Time
Monday, April 25, 2011
6:00- 8:00 PM PST (presentations start at 7:00 PM)
Refreshments provided
Plenty of parking available
HP Labs
1501 Page Mill Road, Palo Alto, CA 94304
Google Map/Directions
Salon in Mountain View, CA, USA
2011/1/11