Difference between revisions of "San Francisco Salon"
Line 6:
Line 6:
 

'''The Promises and Pitfalls of Personalized Medicine'''

 

'''The Promises and Pitfalls of Personalized Medicine'''

 
 
−

The sequencing of the human genome 10 years ago brought us into a new era in life sciences. The genomic era brings with it tremendous insight into human health and also what the lead scientist on the project, Francis Collins, calls "the radical ethic of immediate data deposit" because the human genome data was shared and easily accessible to all. What promises does this new era hold? What steps must be taken to ensure that the ethic of sharing and remixing data is maintained? How do we increase the odds that the shared data we do have translates into products that save lives? What does privacy look like when an individual's DNA is the basis for a personalized health approach and for medical research? Join us as we tackle these timely and often controversial questions and more at the next CC Salon.

+

the and , , the of data the . sharing and datawe into a the .

 
 
−

Our panelists for the evening include:

+

for the

 
 
−

Linda Avey, Founder and President of Brainstorm Research Foundation,

+

for

−

a 'Research 2.0' initiative focused on developing virtual, consumer-centric

 
−

models for measuring and tracking cognitive health. In 2006 Ms. Avey co-founded 23andMe, Inc., a personal genetics company enabling consumer access to customized, web-based health and ancestry information based on individual DNA profiling.

 
 
 
−

Thomas Goetz, executive editor of WIRED Magazine (nominated for 18 National Magazine Awards, has won nine times), and author of the new book The Decision Tree: Taking Control of Your Health in the New Era of Personalized Medicine. Former FDA commissioner Dr. David Kessler calls the book "a game changer," and Dr. Dean Ornish says that Goetz "writes more clearly and presciently about the future of healthcare than anyone on the planet."

+

, of for , and . a and and the of .

 
 
−

John Wilbanks, Creative Commons' Vice President of Science. He came to Creative Commons from a Fellowship at the World Wide Web Consortium in Semantic Web for Life Sciences. Prior to working at CC, he founded and led to acquisition Incellico, a bioinformatics company that built semantic graph networks for use in pharmaceutical research & development, and was also the first Assistant Director at the Berkman Center for Internet and Society at Harvard Law School.

+

, . He the . , , , and the .

 
 
−

RSVP on [http://www.facebook.com/#!/event.php?eid=144536362259840 Facebook]

+

 

 
+

RSVP on Facebook

 
 
 

==== Date & Time ====

 

==== Date & Time ====
---
Revision as of 20:48, 16 December 2010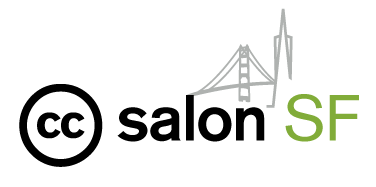 Watch the event live on Ustream, November 15 at 7pm!

The Promises and Pitfalls of Personalized Medicine
Our next salon will be held at LinkedIn Headquarters in the South Bay and will feature speakers from LinkedIn, 3taps, and Internet Archive to discuss the increasingly important topic of data as it relates to sharing, privacy, and innovation in the 21st century. Our speakers will each spend a few minutes sharing their personal work and experience with online data, and we will then transition into a panel discussion to further explore the topic.
CC Salons are informal events that bring people together around 21st century issues such as digital copyright, creativity, and sharing online. We typically have an audience of 30-50 professionals from many different disciplines, and the theme varies from education to science to media, and more. Salons are broadcast live and available for viewing after the event.
Our speakers for the evening include:
Karen Gifford leads the business development efforts at 3taps, a platform for exchanges of all kinds. 3taps searches in real time for postings – transaction-specific information about items offered for exchange, such as a job offer or a watch for sale – across a universe that includes the Internet and Twitter. Prior to joining 3taps, Karen worked as a Senior Director at Promontory Financial Group and as Counsel and Officer at the Federal Reserve Bank of New York.  
DJ Patil, Chief Scientist and leader for Analytics and Data Teams at the LinkedIn Corporation. He is responsible for all analytics projects including reporting, web analytics, as well as products on the site that leverage LinkedIn's unique data set. Some of these products include, People You May Know, Who's Viewed My Profile, Talent Match, and the other recommendation engines.

RSVP on Facebook
Date & Time
Tuesday, January 11, 2011
7:00-9:00 PM
$10-$15 suggested donation (no one turned away)
Beverages provided
Street parking available
LinkedIn
1436 Howard St. San Francisco, CA 94103
Google Map/Directions
Salon in San Francisco, CA, USA
2010/11/15