San Francisco Salon
Salon in San Francisco, CA, USA
2010/07/06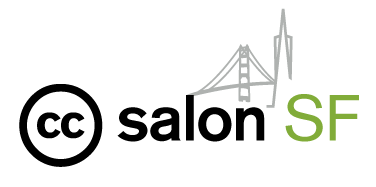 At Creative Commons, we love to share. And while CC is primarily known for its work in enabling openness and collaboration in the digital world, we're interested in how the culture of sharing is changing offline life as well. Join us at the next CC Salon in San Francisco, where we'll present three projects focused on how sharing ideas, knowledge, and even physical space can revolutionize the way people create, work, and play.
The evening's presenters are Jack Herrick, founder of the collaborative how-to manual wikiHow; Clément Alteresco, COO of innovation/strategic development agency faberNovel, founders of collaborative workspace pariSoma; and Neal Gorenflo, founder of Shareable, a new magazine and online community dedicated to sharing.
You'll even have the chance to walk away with one of our cheerful new green I Love to Share shirts, which we'll be selling at the salon.
Hope to see you there!
Date & Time
Tuesday, July 6, 2010
7:00-9:00 PM
pariSoma Innovation Loft
1436 Howard St. San Francisco, CA 94103
Google Map/Directions
http://www.parisoma.com/
$5-10 suggested donation (no one turned away)
Beverages provided.
Plenty of street parking available.
pariSoma is located up two steep flights of stairs, and unfortunately does not have wheelchair access at this time.