San Francisco Salon
Salon in San Francisco, CA, USA
2010/07/06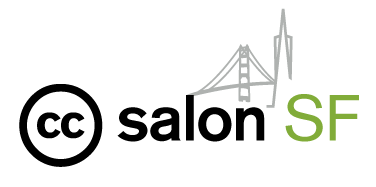 At Creative Commons, as you know, we love to share. We've seen how sharing and collaboration have changed the way we interact, create, and work on a day to day basis, and the world is only beginning to see what's possible when we open up, grant access, and let ideas and innovation flow freely in the digital world. It's an exciting time as this culture of remixing, repurposing, and reusing on the web is seeping more and more into our real lives as well. Come hear from three very cool projects that have made sharing, collaboration, and innovation the status quo at the next CC Salon on Tuesday, July 6, from 7-9pm.
You'll even have the chance to walk away with one of our cheerful new green I Love to Share shirts, which we'll be selling at the salon.
Hope to see you there!
Speakers
Jack Herrick, Founder, wikiHow
Clément Alteresco, pariSoma and faberNovel
Neal Gorenflo, founder, Shareable

Location
PariSoMa Innovation Loft
1436 Howard St. San Francisco, CA 94103
Google Map/Directions
http://www.parisoma.com/
Time
Other info
Beverages provided.
Donations for CC will be taken at the door.
Plenty of street parking is available at pariSoma.
PariSoma is located up two steep flights of stairs, and unfortunately does not have wheelchair access at this time.