Difference between revisions of "San Francisco Salon"
m

 

(30 intermediate revisions by 2 users not shown)
Line 1:
Line 1:
 

[[Image:Salon-sf.png|right]]

 

[[Image:Salon-sf.png|right]]

 
 
 
+
 
 
−

'''Creative Commons Salon: Open Services Innovation'''

+
 
 
−

'''''This is a free event but RSVP is necessary.'' RSVP at [http://ccsalon.eventbrite.com/ http://ccsalon.eventbrite.com] by April 21st'''

+

is free is

 
 
−

Creative Commons (CC) is pleased to present with Hewlett-Packard (HP) Labs the next Creative Commons Salon: Open Innovation, at the HP campus in Palo Alto. This CC Salon will feature two speakers from HP Labs as well as author of Open Innovation and Berkeley professor Henry Chesbrough to discuss the topic of open services innovation as it relates to collaboration between businesses, universities, and in research in ways that spur creativity and maximize impact. Following a networking and refreshment hour, our speakers will each give a brief presentation sharing their personal work and experience. We will close with a period of questions and discussion from the audience. The event is free and open to the public, but due to security we are requiring that all attendees register in advance for this event.

+

Creative Commons(), the and , , in and , and of to .  

 
 
−

Our speakers for the evening include:

+

include:

 
 
−

'''Henry Chesbrough''', Executive Director of the Center for Open Innovation at the Haas School of Business at UC Berkeley. He is known as "the father of open innovation", due to his book, Open Innovation (Harvard Business School Press, 2003). This book was named a "Best Business Book" by Strategy & Business magazine, and the best book on innovation on NPR's All Things Considered. Scientific American magazine named him one of the top 50 technology and business leaders in recognition of his research on industrial innovation. His most recent book, Open Services Innovation (Jossey Bass, 2011) analyses open innovation in services' contexts. It was favorably reviewed in The Economist, and is being translated into several languages.

+

'''''' , at the of . of open (). , the of the technology and of Innovation and .  

 
 
−

'''Rich Friedrich''', Director of the Strategy and Open Innovation Office in HP Labs. Leading a global team, Rich is responsible for the strategy and portfolio management of HP's central research organization, applying Open Innovation to amplify and accelerate research investments, and technology transfer so that the company can monetize these technologies. In his strategic role he is responsible for research investments in nano-technology, exascale computing, cyber security, information management, cloud computing, 3-D immersive interaction, sustainability, social computing and commercial digital printing. HP's Open Innovation program is recognized as the only global, open, competitive innovation program that has established deep and impactful research collaborations between industry and academia.  

+

'''''', Director of the and in . is the of , and and . In his , , , , and ..

 
 
−

'''Jamie Erbes''', Director, Services Research Lab, HP Labs. Jamie joined HP's Office of Strategy and Technology in 2008 as the Chief Technology Officer for Software & Solutions where she supported the company-wide software strategy for Business Technology Optimization (BTO), HP's IT management software, and Communications & Media Solutions, with offerings for the CME industry. In this role she helped create a forward-looking vision for cloud services and their impact on Enterprise IT management.

+

'''''', , , . of in as

 
+

 

 
+

the for the ()

 
+

, software, and

 
+
 
+
 
+

 

 
+

, with for . she for and

 
+

 

 
+

on .

 
 
−

Special thanks to HP Labs for generously agreeing to host this event.

 
 
 
 

==== Date & Time ====

 

==== Date & Time ====

 
 
−

* Monday, April 25, 2011

+

* Monday, , 2011

−

* 6:00- 8:00 PM PST (presentations start at 7:00 PM)

+

* :00- :00 PM PST  

 

* Refreshments provided

 

* Refreshments provided

−

* Instructions for finding the event: Park in front of Building 3 U (Upper) and enter lobby to sign in.

+

*

−

'''HP Labs'''<br / >  

+

of

−

'''1501 Page Mill Road, Palo Alto, CA 94304'''<br / >

+

 

−

[http://maps.google.com/maps?hl=en&client=firefox-a&q=HP+Labs+1501+Page+Mill+Palo+Alto,+CA+94304&ie=UTF8&hq=HP+Labs+1501+Page+Mill&hnear=Palo+Alto,+California+94304&ll=37.411278,-122.149515&spn=0.005326,0.01045&z=17 Google Map/Directions]

+

''''''<br / >  

 
+

''', , CA '''<br / >

 
+

[http://maps.google.com/maps?=&client=firefox-a&q=&=&hq=&hnear=,+&=,0,&z=Google Map/Directions]

 
 
 

<h2>[[/Archive|See past SF Salons]]</h2>

 

<h2>[[/Archive|See past SF Salons]]</h2>

Line 33:
Line 44:
 

|Event Name=San Francisco Salon

 

|Event Name=San Francisco Salon

 

|Mainurl=http://wiki.creativecommons.org/San_Francisco_Salon

 

|Mainurl=http://wiki.creativecommons.org/San_Francisco_Salon

−

|date=2011/04/25

+

|date=2011//

−

|end_date=2011/04/25

+

|end_date=2011//

−

|Location=Palo Alto, CA, USA

+

|Location=, CA, USA

 

|EventType=Salon

 

|EventType=Salon

 

|EventCategory=Salon

 

|EventCategory=Salon
---
Latest revision as of 21:34, 15 September 2013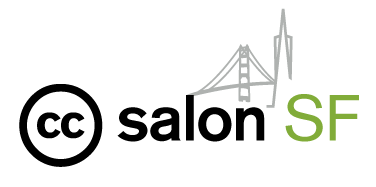 *** Watch the video from the event ***
In the 21st century we are more connected to each other and to information than ever before. As curious and social creatures living in a digital age, we tend to share and distribute the information we receive at remarkable speed and with remarkable outcomes. The end result? Every single one of us, on any given day, is both a learner and an educator. Some of us are more one than the other; some of us are both at the same time. But every single one of us stands to benefit from a revitalized look at what education means in the 21st century.
Join us Monday, June 13 at pariSoma Innovation Loft for a panel discussion exploring the ways we can facilitate this desire to improve learning. How do we maximize the impact of education in a digital age, taking care not to leave anyone behind? How can we set up environments where information is free flowing? How can we shift business as usual so that it is the learners and educators themselves who shape the learning and educating?
Come hear how Creative Commons, Open Educational Resources (OER), technology, and openness in general have been crucial in reshaping the way we teach and learn (online, offline, in the classroom and out), and join the discussion of how we can continue to make it so.
Panelists include:
Cathy Casserly (moderator), CEO, Creative Commons. Cathy's career is dedicated to openness, and particularly to leveraging possibilities at the boundaries of formal and informal learning to equalize educational opportunity. She has been a long-time advocate of open educational resources (OER). Before CC, Cathy worked at the Carnegie Foundation for the Advancement of Teaching, where she spearheaded work in the areas of transparency and technology as a Senior Partner and the Vice President of Innovation and Open Networks.
David Bill, Director of Educational Technology at the Urban School of San Francisco. As a teacher and director of academic technology, David has used Creative Commons materials in and out of the classroom. David is an educator consumed by the idea of improving our educational landscape. To him, learning is not something forced but rather an exploration that can and should be driven by being an inquisitive and passionate problem solver. In order to create such a learning environment, David focuses his energy on the intersection of Design Thinking, open educational resources, learning spaces, instructional models, and the power of technology in education..
Pete Forsyth, Owner and Lead Consultant at Wiki Strategies. Pete is an Internet and communications consultant with deep expertise in online peer production communities, specifically the production of open educational resources using wiki-based web sites like Wikipedia. Pete's most recent engagement has been as the Wikimedia Foundation's first Public Outreach Officer, working with Wikimedia's vast network of volunteers and supporters to improve the experience of new project contributors. He was a key architect of the Wikipedia Public Policy Initiative, an innovative pilot project to support professors in the use of Wikipedia editing as a teaching tool.
Felipe Ortega, Researcher and Project Manager at Libresoft, research group at University Rey Juan Carlos, Spain. Felipe is one of the main organizers of WikiSym, the premier conference on open collaboration and related technologies for researchers, industry, entrepreneurs and practitioners worldwide, to be held in the Bay Area in October. Felipe develops novel methodologies to analyze open collaborative communities (like FLOSS development projects, Wikipedia and social networks). He has done extensive research with the Wikipedia project and its community of authors. He actively participates in research, promotion and education/training on libre software, and he is a strong supporter of open educational resources, open access in scientific publishing and open data in science.
Amy Roth, Research Analyst at Wikimedia Foundation's Public Policy Initiative (PPI). The Public Policy Initiative is a pilot project whereby Professors at public policy programs in universities in the U.S. engage their students to improve articles on the English-language Wikipedia as part of the curriculum. Amy graduated from Cal Poly, San Luis Obispo in Biology with a minor in Biotechnology. She went on to get a masters degree in public policy, during which time she analyzed the largest public health surveys in the nation and worked as a health inspector. Her thesis is a quantitative analysis of qualitative foster youth data; it identifies factors that correlate to an increased likelihood of incarceration for foster youth. Amy's background gives her a lot of experience in both quantitative and qualitative research and she enjoys challenging projects that require creative solutions and specific analysis. As Research Analyst for the PPI, she is tasked with program evaluation and assessing article quality and content improvement in Wikipedia.
No RSVP necessary, but you can let us know you're coming on Facebook.
Date & Time
Monday, June 13, 2011
7:00- 9:00 PM PST
Refreshments provided
Free but $5-15 donation suggested
Plenty of street parking
pariSoma
169 11th Street, San Francisco, CA 94103
Google Map/Directions
Salon in San Francisco, CA, USA
2011/06/13