Publish/Audio/Jamendo
How to publish on Jamendo
1. After registering an account, select Upload your album from the top menu, which will start the upload process. Upload your album's tracks. In the example below, a track named "Test" was uploaded.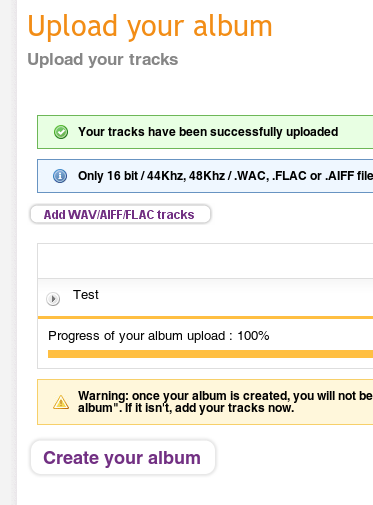 2. Finish uploading your album's tracks, following all directions on the page. When done, continue to the Write an album description page.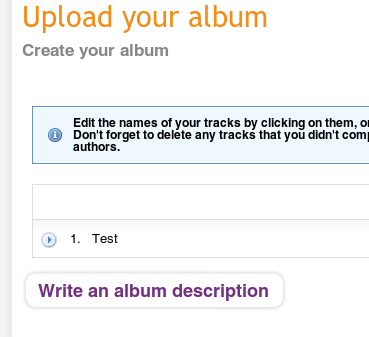 3. At the bottom of this album description page, you should be able to select Creative Commons license options. Select your desired options and continue with the upload process.