Operating System Integration Mockups
Recent and upcoming operating systems will have built-in support for application-level metadata. See Gnome, Vista, and Tiger. How can Creative Commons take advantage of these technologies to enable CC-aware search and applications on the next generation desktop? Wanted: research briefs on how to expose CC license info for objects in each major OS or framework. Support for the external metadata files should be included.
One really strong approach would be to add support for CC licensing and metadata through various FUSE-based filesystems (which are in user space). FUSE is used to make the ever-cool gmailfs.
Implementations
Please add your implementation here :)
Examples
These are examples of what would be possible with lovely nice operating system support for metadata.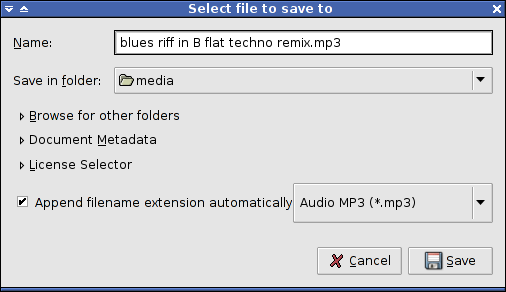 Inkscape Mockup: Save dialog in compact mode with Metadata and License Selector
Inkscape Mockup: Save dialog in expanded with example document metadata expanded.
Inkscape Mockup: Save dialog expanded with example license selector expanded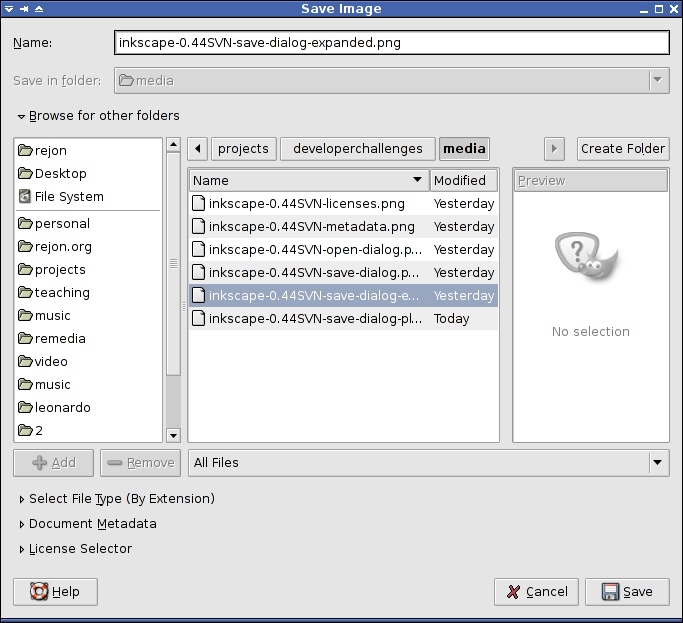 GIMP Mockup: Save Dialog Expanded with Metadata and License Selector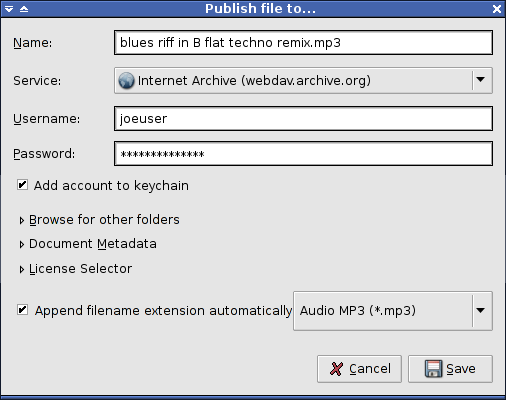 Publish Dialog: This is the holy grail to be able to publish content from the save/publish dialog to different services on the web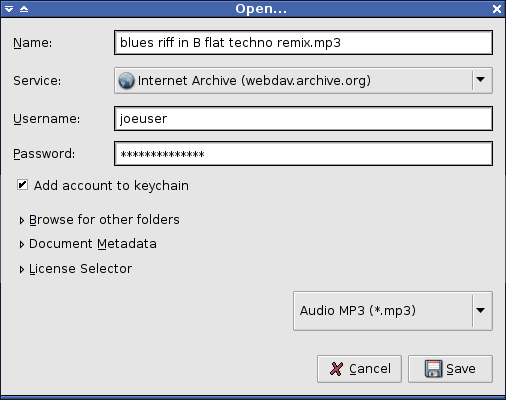 Open Dialog: This open dialog can use a local hard drive or services to open files/documents.
TODO
Please add your TODO here :)