OpenOfficeOrg Addin

The Creative Commons Add-in for OpenOffice.org (OOo Extension Page) allows license information to be embedded in OpenOffice.org Writer, Impress and Calc documents.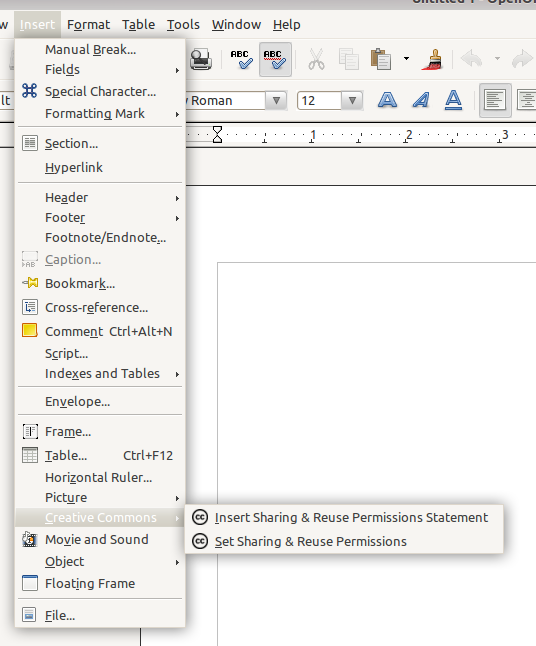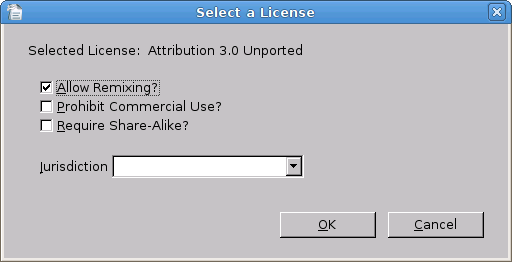 Installation
The latest version of the plugin is 0.6.1, available for download here: ccooo.oxt.
To install:
Download the plugin
Open OpenOffice.org
Go to the Tools menu and select Extension Manager. Click Add and select the file you downloaded.
After the installation process completes, restart OpenOffice.org. The Creative Commons menu options will be located at the bottom of the Insert menu.
To upgrade:
Open OpenOffice.org
Go to the Tools menu and select Extension Manager. Select ccooo.oxt and click the Updates... button. OpenOffice.org will check for updates and prompt you to download the new version, if available.
Development
Known Issues
The first time a license is selected, the add-in reads the RDF database of licenses from the disk resulting in a noticeable pause.
Stale release.
Issues should be added to http://code.creativecommons.org/issues
Future Features
Make a release (last Nov 2007) incorporating Flickr Image Re-Use for OpenOffice.org.
Internationalization
Display license information when opening CC licensed documents [This was part of Cassio's original codebase; disabled for the initial release until it's adapted to the new package layout; shouldn't be difficult -- Nathan]]
Educational component (wizard) assists people in selecting appropriate license types for their desires
Support for Draw
Support for ODF 1.2 metadata (not yet supported by OOo)
Debian and Fedora packaging?
See also
External links