Difference between revisions of "Global Summit 2013"
Line 35:
Line 35:
 

==Registration==

 

==Registration==

 
 
−

More information coming soon.

+

.

 
 
 

== [[Global_Summit_2013/Logistics|Logistics]] ==  

 

== [[Global_Summit_2013/Logistics|Logistics]] ==  
---
Revision as of 00:58, 23 May 2013
Come and join Creative Commons in Buenos Aires from 21-24 August, for our Global Summit 2013.
Overview
The global community of Creative Commons will gather this year in Buenos Aires for our bi-annual Global Summit. The event, which will run for three days from 21 to 24 August, will be held at the San Martín Cultural Center and will be co-hosted by our local Creative Commons affiliates, Fundación Vía Libre and Wikimedia Argentina. This is the first time the conference will be held in a Spanish-speaking country, and the second time in Latin America.
The event will bring together Creative Commons affiliates from the around the world with the CC board, its staff, key stakeholders, local representatives and others interested in the present and future of the commons. Attendees will discuss strategies to strengthen Creative Commons and its worldwide community; learn about the latest developments in the commons movement worldwide; and showcase local and international projects that use Creative Commons licenses. Topics covered will include the implementation of open policies in areas such as government, education, culture, business, science, data and more, as well as related topics such as free software, license development, collecting societies and copyright advocacy.
The event is free for all attendees, although registration is required, and will include a Spanish-language stream to highlight the expertise of the local community, to learn about their interests, concerns and perspectives for future work.
We hope to see you in Buenos Aires in August.
http://farm3.staticflickr.com/2664/3979308854_05080583b7_z.jpg
View of Buenos Aires and Palacio Barolo, at night by Beatrice Murch, CC BY
Date
21-24 August, 2013
Venue
The Global Summit will take place at the Cultural Center General San Martin, located on Sarmiento 1551, between Paraná and Montevideo streets, in the City of Buenos Aires. The Center is located in the heart of the city and is walking distance from many hotels.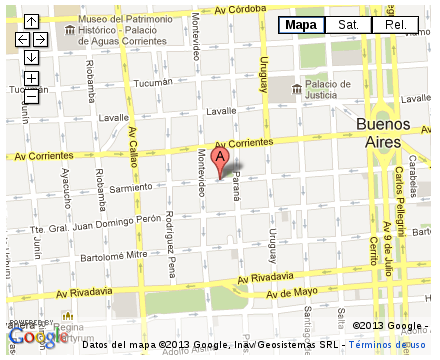 Summit program - call for papers
The program for this year Global Summit will be developed through a collaborative planning process, with an open call for papers and a Programming Committee made up of community members.
Creative Commons has officially launched its call for papers for the 2013 Global Summit. You have until 24 May to submit a session for the main program of the Summit. Lightning talks and unconference sessions can be submitted later.
For details on how to apply, see our Call for Papers page.
Registration
Registration for the Global Summit is now open. You can find the registration form here.
The Logistics page provides detailed information about everything you need to know about the venue, accommodations, getting from and to the airport, and what to eat and drink in Buenos Aires.
Please, check if you need visa to travel to Argentina.
Media
Event coverage
More information coming soon.
News
More information coming soon.
Contact
info@creativecommons.org
Partners
File:Logociudad-1.png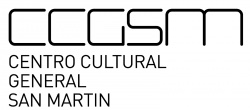 Sponsors