Birthday Party 2008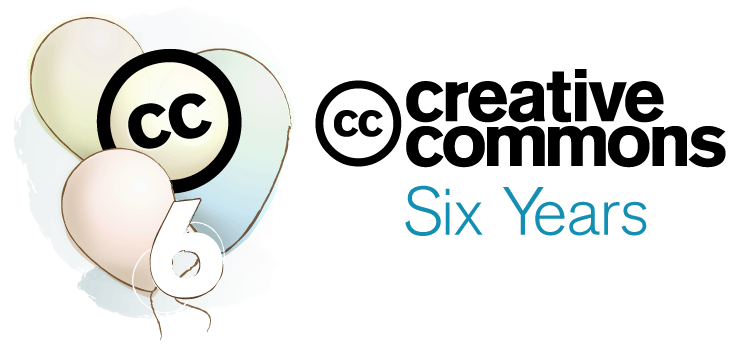 Creative Commons is turning 6, and to celebrate we're inviting the CC Community worldwide to join the party!
Parties
<ask format=broadtable>City:=* Country:=* </ask>
Tag
Please use the general tag "cc@6" and city-specific tag (ex. "cc@6berlin") to mark materials from your party.
Who
Anyone interested in or who already knows the young Creative Commons anywhere in the world.
What
A birthday party for Creative Commons for all of the friends, users, developers, and soon-to-be friends of Creative Commons. There will be drinks, music, videos and so much fun. Also, the event will be coordinated with other CC Birthday Parties in hopes of having a continuous birthday celebration and synchronization to light up the blogosphere, explore CC-licensed content, and to meet up with friends.
When
December 16, 2008
Where
Add yours to #Parties.
How
The party in your location may be big or small, but the important thing is to celebrate CC's 6th birthday. Come up with fun and creative ways to celebrate CC's six years: be part of the CC Video Project and make a 90-second video about why you love CC (visit http://support.creativecommons.org/stories to find out more), screen a CC-licensed film, host a Salon (visit http://wiki.creativecommons.org/Salon to find out how), make a CC re-mix, design a birthday card or poster, or consider CC's birthday an excellent occasion to eat cake! This is a time to celebrate participatory culture, creativity, and innovation - and whatever you decide to do, make sure to document it and share it with us and the world by uploading your pictures or video to flickr and tagging them "CC6."
See Also
Birthday Party 2007 - synchronized global birthday parties. Lots of great planning and party ideas!